Customer Reviews
Write a Review
Ask a Question
Be proactive and do this!
I started using the Hormone Health Bundle approximately 3 weeks ago. I feel so much better in my mind, and in my body performance. I am turning 56 in a month and believe this time in my life needed a direction in regards to my hormone balance. So happy I am doing this protocol!
Hormone bundle
Feeling more energetic and overall just feel good.
Amazing supplements!
I just finished doing the microbiome cleanse and am currently using the stress master and hormone master along with the liver cleanse. I've noticed my energy levels rise along with clearer skin and less stress! As a person who is highly sensitive and energetic, the stress master is a godsend for me! My husband has been using the thyroid master and as someone who was previously diagnosed with Graves' disease, he says that it's noticeably helped balance his energy levels. Says he used to feel like he was "running on E" at times, and I would notice that he would occasionally nod off while driving unless I snapped him out of it, but he hasn't done that since starting this supplement and says he doesn't feel like he's running on E anymore! He plans on using the liver and hormone master as soon as he's done with the thyroid master as well. Thank you all for these amazing supplements! We've been using them for years and are always happy with our results!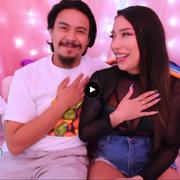 Hormone bundle
I really liked the product, felt more energy and weight loss... but, I've noticed since taking this my heart speeds up. Which tells me it might be reviving up my hormones/ adrenals/ thyroid too much? I do have a very sensitive system.
Please feel free to reach out to us and we can connect you with our inhouse RN. Thanks!
Amazing
I signed up for the auto ship so I'm never without any of these again. They are awesome and make me feel so much better.