Customer Reviews
Write a Review
Ask a Question
Filter Reviews:
inflammation master
pain
arthritis
supplement
body
bottle
joint pain
stomach
pills
migraines
Love this !!
Amazing product!
07/30/2021
Donna M.

United States
Relief from chronic Inflammation yes please!
I was skeptical at first, I have tried many remedies for chronic inflammation, I also had a knee and shoulder injury that I was taking anti inflammatory meds for. After the 2nd week I found my pain and inflammation were getting better. I was able to do more activities than I had just a few short weeks before. This will be in my new daily regimen!!
06/21/2021
Ina S.

United States
Ina
I do believe I have less inflammation
06/18/2021
Justyna C.

United States
Natural pain reliever
I bought this product to naturally relieve pain/soreness and morning stiffness associated with psoriatic arthritis. I have been consistently taking 3 pills a day for 2-3 weeks now. I do notice a relief in morning stiffness, muscle soreness and pain in the right wrist since beginning to take these. I am still waiting for more improvement in joint swelling and increase in flexibility. In addition to the pills, I follow a mainly gluten/dairy/low sugar diet and take other vitamins/minerals including collagen for joint support. Definitely planning on continuing Inflammation Master.
06/08/2021
Sarah G.

United States
Happy Customer
Love this product and the combination of herbs. a little pricey but it definitely makes a difference in the way my body feels as a whole. Its great for aching joints
05/20/2021
Jennifer S.

United States
Miracle Product
I can barely walk due to severe back problems and nerve damage. Nothing else has helped me the way this has. I don't know what I would do without it.
05/18/2021
Celia R.

United States
Inflammation Master saved me!!!!
I was diagnosed with RA and Fibromyalgia and was prescribed several medications, however I was afraid so much medications would damage my stomach. One day after having my blood work done my body had 54% inflammation, this is when I started to look for alternatives to minimize the severe inflammation my body was in one day I came across this company, but was not sure to order the product, so I saved their website. Then when I was prescribed another medication, this is when I decided and ordered my first bottle and started to take the pills I started to feel better, so I increased and started to take double per day and this is when my body started to feel better and better, I was able to get up in the morning with less pain and able to move around all day. When I went to see my Rheumatologist I was afraid to tell her I had stopped taking the medications but she knew because my blood work said it, I was down to 14% she told me "you have been one of my difficult cases, whatever you are taking and that it is helping YOU keep it up" and have been taking Inflammation Master in conjunction with another product that to this date I still take it and has helped me tremendously. Some moths I order two bottles and I will continue to place my orders, thank you Dr. Jess for what you have helped me, I can not thank you enough.
05/13/2021
Nick C.

United States
Best for joint pain!
I love Inflammation Master! It has been my saving grace. I used to take ibuprofen daily to help with my joint pain. I was looking to take something more natural instead. This supplement has been the best I've tried so far. Love it! Will continue to purchase. I highly recommend!!!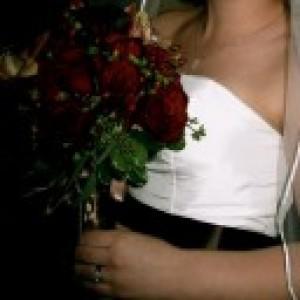 HB
04/21/2021
Heather B.

United States
Great product
I've been using this product for a few years now and it has really helped with my inflammation and pain.
03/18/2021
Natalie P.

United States
One of my favorite products
Taking inflammation master has helped Me so much with my chronic knee pain and I have definitely seen a decrease in my headaches